Alankuda Beach Yoga Retreat
The following activities are free to guests who attend Yoga and Meditation, Yoga and Excursions and Yoga and Ayurveda retreats organized by Alankuda Beach Yoga Retreat.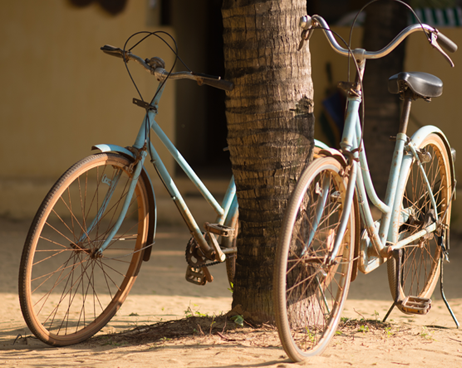 Available throughout the year
The resort offer bicycles free of charge for you to roam freely and do your own exploring of the area.   The Alankuda peninsula is largely a fishing and farming community. Explore the surroundings on two wheels at your own pace  and glean an insight into the traditional way of life of these communities.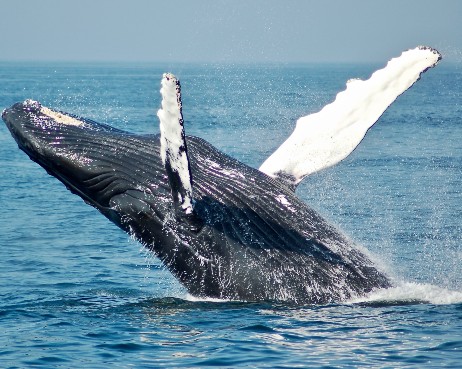 Available November to April
Several types of whales regularly visit the waters off the Alankuda coastline. The continental shelf comes in close to Alankuda  Beach and therefore traveling far out into the open seas is not necessary. The largest of the whales, the Blue Whale, can be seen  surfacing from time to time particularly when they come inshore to feed just 3.5 km from the shoreline between Norochcholai  and Talawila, directly in front of our resort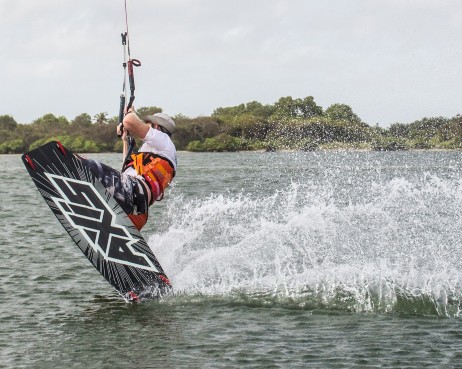 Available with In-house Teacher
Kitesurfing is available throughout the year in Alankuda; however wind conditions are best between May and October. Peak wind  conditions are from June to August. Free transport is provided to the flat water kite spots located 25 kms away or a 30 minute  drive from the resort.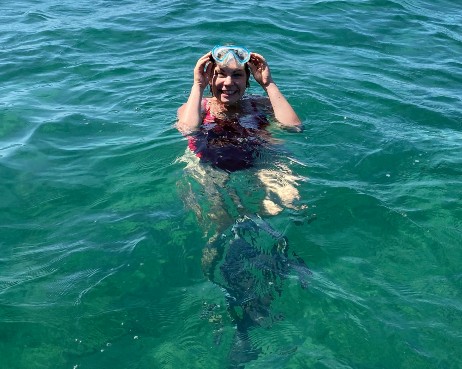 Available throughout the year
In close proximity to our Resort and within half an hour by boat the Talawila Reef is located in front of St. Anne's Church. It is a  worthwhile experience if you do not want to endure the longer journey by boat to the Bar Reef Marine Sanctuary. Snorkeling at  depths of 7-20 feet, mostly flat bed coral, is recommended for novice and amateur snorkelers and makes for a great family  outing.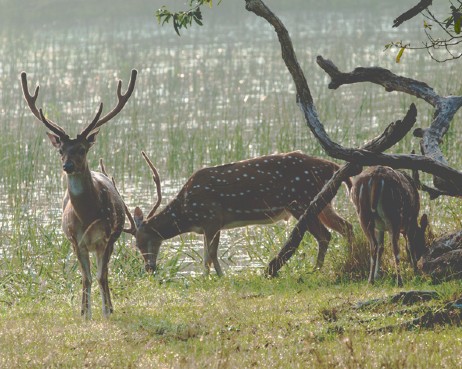 Perfect for dedicated safari goers who enjoy reconnecting with nature and feeling a part of the wilderness. Bird enthusiasts will  love the impressive array of resident and migratory birdlife. Leopard, Elephant, Sloth Bear, Deer, Boar, Crocodile, Monitor and  many more animals can be spotted here. Wilpattu Park can be accessed throughout the year and is considered to have one of the  highest densities of Leopard (​Panthera pardus kotiya) ​in the world.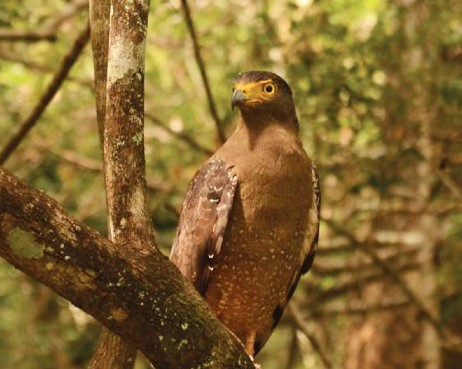 Anawilundawa is a RAMSAR site and bird sanctuary located one hour from Alankuda. It consists of seven connected man-made  tanks constructed in the 12th century AD and is located on the western migratory bird route. This man-made wetland is a haven  for birdlife and the sanctuary is renowned for its beautiful surroundings and pelagic birds.